30 December 2013
Corona Geek #70 – Illustrator, App Developer Laura Tallardy On Creating Mobile Apps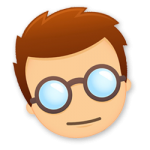 During the last Corona Geek Hangout of 2013, we talk with App Developer / Illustrator Laura Tallardy about what it's like to be both artist and app developer. Laura has an excellent portfolio of themed children's apps and several holiday themed apps that she maintains across iOS, Android, Kindle Fire, and Nook. She has an interesting story about how she made the transition from artist to app developer. Laura also shared several excellent work flow tips and her advice to just, "get it shipped" was a powerful part of the conversation.
Join us January 11th, 2014 for the first Dallas Corona SDK Meeting of the year at Reel FX's Dallas studio. Dr. Brian Burton will be sharing information on how to build business apps using Corona SDK. Come eat pizza, meet app developers, and see where the movie animation magic happens.
Thank you to everyone who watched today's live Corona Geek Hangout on YouTube.
Also, thank you to everyone who appeared on Corona Geek this year or was part of the weekly hangout panel.
Here are just a few names of people who shared their time and talents with us in 2013. We tried hard to include everyone, so if your name is missing we apologize. Thank you all so very much!
2013 Hangout Guests
2013 Hangout Panel Regulars
Brian Burton
Ed Maurina
Jen Looper
Greg Pugh
Gerald Bailey
Matthew Chapman
Sergey Lerg
Dean Murphy
Theo Rushin, Jr.
Richard Harris
Jay Jennings
David Roulin
Ian Masters
Mark Eberhardt
Rob Englebright
Rob Haney
Rob Miracle
Jesse Warden
Colette Levesque
Daniel Williams
Again, thank you all so very much. Here's to a another great year in 2014!!
Thank you for following Corona Geek below