30 September 2013
Corona Geek #57 – Parental Support, iOS 7, and Android Micro-Consoles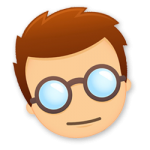 During this week's Corona Geek, Doug Davies walked us through the code he used to implement a parental gate using Corona SDK for his game Buttermilk – The Bouncing Baby Goat. Doug's game complies with child safety requirements for Apple's new Kids App Store.
We also discussed Green Throttle's controller update, micro-consoles, and iOS 7 support in Corona SDK.
Congratulations to Rob Englebright for winning this week's Corona Labs' t-shirt. For your chance to win, follow Corona Geek on Twitter and Facebook, and complete the Corona Geek giveaway form.
Thank you for watching, we'll see you on next week's Corona Geek! Be sure to "thumbs up" this video on YouTube if you'd like to see more code-related sessions.
Remember To Subscribe