18 November 2013
Corona Geek #64 – MobileAppChat Podcast and Graphics 2.0 Talk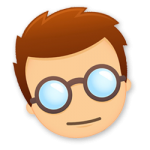 During this week's Corona Geek we talked with Corona Developer and MobileAppChat podcast host, Steve P. Young about how he got into mobile app development and marketing. Steve shared some of the great insights he's learned from talking with other smart app developers. In addition to his own mobile app projects, Steve produces three shows a week, and he recently started a new project called The App Battle, where he hopes to show that it's possible to build apps for a thousand dollars or less.
Raymond Delia and Sergey Lerg shared their Graphics 2.0 Demo Contest submissions with us and we also talked some important things to know about migrating from 1.0 to 2.0. Be sure to check out the Graphics 2.0 Migration Guide for more details.
Joining today's Hangout was:
… and thank you to everyone who watched the live Corona Geek Hangout on YouTube.
Congratulations to Jose Llausas for winning this week's Corona Labs' t-shirt. For your chance to win, follow Corona Geek on Twitter, Facebook, Google+, or YouTube and complete the Corona Geek giveaway form.
Remember To Subscribe