16 December 2013
Corona Geek #68 – Audio Visualization Using Graphics 2.0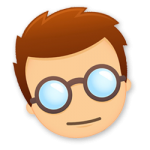 During this week's Corona Geek Corona Ambassador Sergey Lerg walked us through the awesome code for his Graphics 2.0 Audio Visualization Demo. We discussed Apple's App Store ranking change. We shared our favorite Corona SDK editors and we discussed the release of Corona Editor v1.0.
Watch Sergey's full audio visualization demo trailer to see his code in action.
Resources mentioned:
Thank you to everyone who watched the live Corona Geek Hangout on YouTube.
Congratulations to Robert Higginson for winning this week's Corona Labs' t-shirt. For your chance to win, follow Corona Geek on Twitter, Facebook, Google+, or YouTube and complete the Corona Geek giveaway form.
Remember To Subscribe