24 June 2013
Corona Geek #44 – Creating App Video Trailers Using Videopixie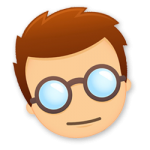 This week we hung out with Thomas Escourrou, Brian Burton, Ed Maurina, Gerald Bailey, Matthew Chapman, and Richard Harris to discuss app promotion using video trailers. Thomas recently launched Videopixie, an online marketplace that let's you hire talented video professionals to create your promotional videos. Thomas shared some great insights into video creation and he also shared a Videopixie promo code to help Corona developers save big on their next video project.
Ed Maurina (aka, Roaming Gamer) showed off a new tool called MLText to add text to your Corona SDK project using HTML tags. Ed also showed off what he is calling CoronaTwine, which lets you create interactive stories using text links. Ed created these tools because he wanted to see what would happen if you smashed Twine together with Corona SDK. Great work Ed, thanks!
Also, this is the last week that the Roaming Gamer 'Green Throttle Tools – Pro' will be early adopter priced. Next week (July 4th), the price will go up to $30 (currently $20), so download the library now ( alternate download )
Corona Labs T-Shirt Winner
Congratulations to Cathy Britt for winning this week's Corona Labs' t-shirt. For your chance to win, follow Corona Geek on Twitter and Facebook, and complete the Corona Geek giveaway form.
Thank you for watching, we'll see you on next week's Corona Geek hangout!
Remember To Subscribe