19 August 2013
Corona Geek #51 – Ouya Support, Nexus 7 Tips, and 16bitLabs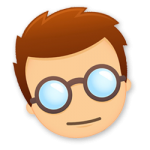 During this week's Corona Geek, we shared that Corona Simulator now has Ouya and GameStick 'View As' options, which means developers can start exploring Ouya using Corona SDK. The plugin to allow IAP and Ouya Store publishing is in the works. Once it's ready, it will be possilbe to publish apps to the Ouya Store. The other great news mentioned is that Corona SDK now supports all HID controllers, which means you can now target GameStick game controller, MOGA Pro, PS 3 controller, NVIDIA Shield, along with Bluetooth keyboards and mice (all HID devices). We also shared some Nexus 7 app side-loading tips and talked with 16bitLabs game developer, Andrea Zanetti from Italy, about his adventures as a 16 year old app developer.
Here are links to resources mentioned during today's show:
Be sure to check out Roaming Gamer's Corona SDK game template library. All templates are on sale now and the code is fully documented and easy to understand. Show regular, Ed Maurina is the master mind behind the code and he's very good at creating code that is easy to follow.
Congratulations to Tom-Greger for winning this week's Corona Labs' t-shirt. For your chance to win, follow Corona Geek on Twitter and Facebook, and complete the Corona Geek giveaway form.
Thank you for watching, we'll see you on next week's Corona Geek hangout!
Remember To Subscribe