26 March 2013
Corona Geek #32 – App Store Optimization Using SearchMan SEO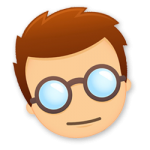 This week we discussed app store optimization with SearchMan SEO's Niren Hiro. Niren shared some great information on effectively improving your app ranking in Apple's App Store and Google Play. Also joining us on the developer panel were Dr. Brian Burton, Dean Murphy, and Matthew Chapman.
Be sure to listen to the full hangout for more information, and check out app store optimization tools from SearchMan. To take advantage of this week's GDC discount on Corona SDK books from Dr. Burton, check out his site!
---
Corona Labs T-Shirt Winner
This week's t-shirt winner was Ricardo Rauber. Congrats Ricardo! For your chance to win, follow Corona Geek on Twitter and Facebook, and complete the Corona Geek giveaway form.
Thank you for watching, we'll see you on next week's Corona Geek hangout!
Listen and Rate!