29 July 2013
Corona Geek #48 – Hangout with David L. Hoyt, The Man Who Puzzles America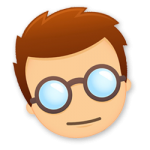 This week we hung out with David L. Hoyt, the world's most syndicated daily game creator, to discuss his latest hit puzzle app. David is well-known for his nationally syndicated puzzle games and brain teasers including USA Today's Up & Down Words, Jumble Crosswords, and TV Jumble and has recently released Just 2 Words, a Corona-built game for iOS and Android. During today's Corona Geek Hangout, David shared many insights into how he comes up with new puzzle ideas as well as his approach to app marketing.
Corona Labs T-Shirt Winner
Congratulations to Rachel Schaefer for winning this week's Corona Labs' t-shirt. For your chance to win, follow Corona Geek on Twitter and Facebook, and complete the Corona Geek giveaway form.
Thank you for watching, we'll see you on next week's Corona Geek hangout!
Remember To Subscribe