09 December 2013
Corona Geek #67 – Graphics 2.0 – 2.5D Isometric Perspective and Belly Dancing App Dev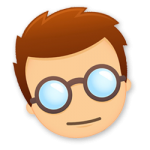 During this week's Corona Geek Dr. Brian Burton walked us through sample code for creating 2.5D isometric perspective using vector images and Jennifer Looper shared her new belly dancing app project. Jen is using Parse to store data and pulling video clips together in creative ways. She's also using PreApps to get ahead of app marketing while her app is still in development.
Resources mentioned:
Joining today's Hangout was:
… and thank you to everyone who watched the live Corona Geek Hangout on YouTube.
Congratulations to Laura Tallardy for winning this week's Corona Labs' t-shirt. For your chance to win, follow Corona Geek on Twitter, Facebook, Google+, or YouTube and complete the Corona Geek giveaway form.
Remember To Subscribe