15 April 2013
Corona Geek #35 – Hanging out with Spelling Test developer, Brian Park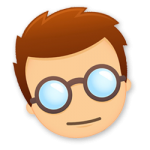 This week, we hung out with Spelling Test developer, Brian Park. Spelling Test is the #1 rated spelling app for iOS, Android, Kindle Fire, and NOOK. Brian shared how his app was originally developed using X-Code and Objective-C and how after much personal expense and effort he ultimately decided to rewrite Spelling Test himself using Corona SDK. Even though Brian doesn't consider himself a programmer, he's developed an extremely popular cross platform educational app with many advanced features including a completely custom keyboard that suppresses spelling correction when taking tests. Watch/listen to the full hangout for more details.
Also joining us on the developer panel were Ed Maurina, Dean Murphy, and Matthew Chapman.
---
Corona Labs T-Shirt Winner
Congratulations to Mark Allen for winning this week's Corona Labs' t-shirt. For your chance to win, follow Corona Geek on Twitter and Facebook, and complete the Corona Geek giveaway form.
Thank you for watching, we'll see you on next week's Corona Geek hangout!
Listen and Rate!