03 June 2013
Corona Geek #42 – Space Monsters Love Bullets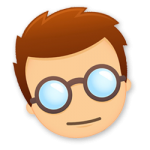 This week we hung out with Dean Murphy, Ed Maurina, Mark Eberhardt, Matthew Chapman, Michael Wilson, Mohamed Bennouf, Rob Englebright, Rob Haney, and Theo Rushin, Jr. to discuss the Space Monsters Love Bullets Kickstarter campaign, Tiled, and Corona Tiled.
Corona Labs T-Shirt Winner
Congratulations to Derek Justus for winning this week's Corona Labs' t-shirt. For your chance to win, follow Corona Geek on Twitter and Facebook, and complete the Corona Geek giveaway form.
Thank you for watching, we'll see you on next week's Corona Geek hangout!
Remember To Subscribe