09 September 2015
Hangout Highlights – Laser Dog, HoPiKo Game, and Desktop Apps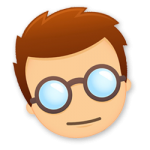 Last week on Corona Geek Hangout 157, we talked with special guests Rob and Simon from Laser Dog about Hopiko, their latest action packed mobile game. We also discussed their plans for publishing Win32 and OS X desktop games with controller support.
If you missed the Hangout, here are clips to help you catch up. Watch the entire conversation, or just the parts that interest you most.
Part 1 – Laser Dog Team Overview
Part 2 – Matching Music To Game Play
Part 3 – Updating Games Versus Creating New Games
Part 4 – Creating Game Music
Part 5 – App Promotion – Launching HoPiKo
Part 6 – Media Outreach for Launching Games
Also, be sure to catch this week's Hangout where we covered part 4 of our ongoing "Using Gravity In Games" development discussion with a look at building game objects, restarting and advancing to new levels. We created a brand new level live on the Hangout in just 7 minutes. Be sure to download the project sources to see how the code works.
Thank you for watching, listening, and following Corona Geek: