31 August 2015
Corona Geek #157 – Alone Game Developer Talks About Developing and Launching HoPiKo Game
On today's Corona Geek Hangout we talked with special guests Rob and Simon from Laser Dog about HoPiKo, their latest beautifully designed mobile game. Laser Dog's Alone game was part of Apple's App Store Best of 2014 and HoPiKo is set to become their next big hit.
With 700 levels of frustratingly fast paced puzzle fun, HoPiKo has tons of particle effects, and custom music tracks created using a modified Game Boy to keep you playing for hours.
We also discussed their plans for publishing Win32 and OS X desktop games with controller support. This is an excellent discussion with lots of gold nuggets. Be sure to listen to the full interview, and check the links below for more details about Hopiko and Laser Dog.
We ran out of time today, but we will continue our "Using Gravity In Games" development discussion next week with a look at restarting and advancing to new levels. This will be part four of our look at developing a game similar to the popular mobile game, They Must Be Fed 3.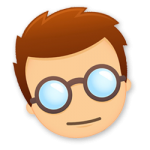 In part one of the series we discussed game mechanics and looked at how gravity works. In part two of the series we added "air control" to manage what happens when the player jumps, and we added keyboard inputs to make play testing in Corona Simulator easier. In part three, we added level building code for creating platforms, spikes, coins, and monsters. We also looked at how to dynamically center the camera on the player's starting position.
If you want to jump ahead, download the updated code today. Ed Maurina has published the updates we meant to talk about during today's Hangout. How cool is that? Thanks Ed!
Join Corona Geek After Dark
Tune in tomorrow night at 6pm Pacific ( 8pm Central / 9pm Eastern ) for Corona Geek After Dark #9 when we will discuss topics like general app development, forum questions, community insights, and more geekfoo. Last week we discussed Facebook app approval, home automation using Apple TV, game developers we follow, plus a ton of other stuff.
Links For Today's Hangout
Learning Resources
Replay Last Week's Show
Thank you for watching, listening, and following Corona Geek: