28 October 2015
Hangout Highlights – Making Desktop Development Project Decisions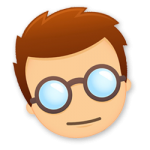 Last week on Corona Geek Hangout 164, we continued with our new game development series focusing on desktop game development using keyboard and mouse inputs. We discussed desktop vs. mobile project configuration settings, aspect ratios, and screen redrawing. Desktop and mobile games share some similarities, but there are also some things to consider when developing for desktop. In this Hangout, we cover what you need to know to set up your project correctly from the beginning.
If you missed the Hangout, here are clips to help you catch up. Watch the entire conversation, or just the parts that interest you most.
Part 1 – Activating Plugins
Part 2 – Desktop Width and Height Configuration Settings
Part 3 – Desktop Screen Resolutions
Part 4 – Minimizing Desktop Game Windows
Part 5 – Setting Windowing Modes
Part 6 – Desktop Game Demo
Part 7 – Desktop Debugger Demo
Also, be sure to catch this week's Hangout on adding players, enemies, aiming, and animation to a desktop game.
Thank you for watching, listening, and following Corona Geek: