22 April 2015
Hangout Highlights – Endless Runner Mods and Consulting Tips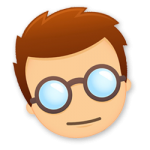 Last week on Corona Geek Hangout 137, we put our game development series on hold to answer community questions and share app development consulting tips.
Ed Maurina walked us through how to add additional pick ups to our previous endless runner game. Adding bonus objects along the hallways adds reward incentives and additional challenges for the player. If you missed the endless runner game series, watch the previous Hangouts and download the code to see how the game was developed.
If you're thinking about becoming a consultant, watch the second half of the Hangout. The panel shared lots of tips for finding projects, working with clients, billing for time, and lots more.
Here are clips from Hangout #137. Watch the entire Hangout, or just the pieces that interest you.
Part 1 – Community Announcements
Part 2 – Community Questions
Part 3 – Community Questions
Part 4 – Consulting Tips
Part 5 – Consulting Tips
Part 6 – Consulting Tips
Part 7 – Consulting Tips
We will start up our memory matching series again next week. Until then, be sure to download the project code to see what has already been developed.
Thank you for watching, listening, and following Corona Geek: