13 April 2015
Corona Geek #137 – App Development Consulting Tips and Community Questions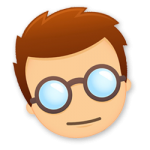 During last week's Hangout we started a brand new memory matching game development series. We kicked things off with an overview of the finished game and looked at how to create and flip individual card objects.
In the coming week's we'll be showing how to programmatically add display objects in a grid, randomly assign images to be displayed, match touched items, and more. Download the project code to follow along as new code is added.
This week we planned to continue development with a look at how to lay out game pieces (cards) in a grid pattern, but instead we spent half our time answering community questions and the other half discussing consulting tips. We shared great tips for finding projects, working with clients, keeping records, and a lot more.
So, next week we'll finish up our consulting discussion and then we'll get back on track with our game development series. Until then, why not play some games for the chance to win a $50 gift card.
April's Geek Games Game – Let's Play!
For April we are playing Bounce by Ketchapp. Bounce is a cloud jumper with one touch input and randomized obstacles. The scoring for this one might be pretty low, but the high score winner takes all. Download Bounce for iOS or Android.
Submit your high score before the May 4th Hangout for a chance to win a $50 gift card. Good luck!
Replay Last Week's Show
App Coding Resources
Thank you for watching, listening, and following Corona Geek: