07 October 2015
Hangout Highlights – Crystal iOS 9 Content Blocker Developer Interview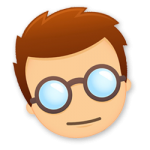 Last week on Corona Geek Hangout 161, we talked with Dean Murphy, developer of Crystal, a popular iOS 9 ad blocker. Dean talked about why he decided to create what Apple calls "content blockers", what kind of response he has seen from consumers, and what ad blockers mean to both consumers and content creators.
If you missed the Hangout, here are clips to help you catch up. Watch the entire conversation, or just the parts that interest you most.
Part 1 – iOS9 Content Blockers
Part 2 – Implementing Controversial App Features
Part 3 – Is Apple Targeting Google Ad Revenue
Part 4 – Content Creation and Ad Blockers
Part 5 – Focusing On User Experience
Part 6 – Paying App Developers
Also, be sure to catch this week's Hangout on creating visual game editors.
Thank you for watching, listening, and following Corona Geek: