05 October 2015
Corona Geek #162 – Creating a Visual Game Editor
On today's Corona Geek Hangout we wrapped up our "Monsters Need Coins", game development series with a look at how to create a self-contained visual editor to quickly design game levels. Ed Maurina walked us through the editor's user interface, showed us how to go from an 8×8 grid to a working game level in less than a minute, and walked us through the roughly 1000 lines of code used to create the editor.
As always, you can download the full source code for the game and the visual game editor to see who everything works.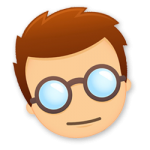 Next week we will talk with Microsoft Game Evangelist, Tobiah Zarlez about the future of game development. We will also start a brand new desktop game development series, where we will ultimately implement keyboard shortcuts and game controller inputs.
Join Corona Geek After Dark
Tune in tomorrow night at 6pm Pacific ( 8pm Central / 9pm Eastern ) for Corona Geek After Dark #13 when we will discuss general app development, forum questions, community insights, and more geekfoo. Last week we discussed touch vs controller input, texture packer, and peer rated content, plus a ton of other stuff.
Learning Resources
Want Project Help?
Thank you for watching, listening, and following Corona Geek: