28 September 2015
Corona Geek #161 – Crystal, iOS 9 Ad Blocker, Developer Interview
On today's Corona Geek Hangout we talked with Dean Murphy, developer of Crystal, a popular iOS 9 ad blocker. Dean talked about why he decided to create an ad blocker and what kind of response he has seen from consumers. We also discussed ad blocking from the perspective of the consumers, advertisers, and content creators. Dean shared some interesting stats and insights into why consumers are deciding to block ads and what Crystal is doing to give consumers more control.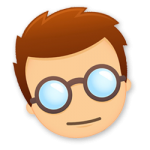 Next week we will continue our game development series with a look at building a level editor. In the meantime, you can download the Monsters Need Coins source code to see what's been developed so far.
Join Corona Geek After Dark
Tune in tomorrow night at 6pm Pacific ( 8pm Central / 9pm Eastern ) for Corona Geek After Dark #13 when we will discuss general app development, forum questions, community insights, and more geekfoo. Last week we discussed Ad Blockers, Apple TV, Uber self driving cars, plus a ton of other stuff.
Links For Today's Hangout
Learning Resources
Want Project Help?
Thank you for watching, listening, and following Corona Geek: