10 August 2015
Corona Geek #154 – Simulating and Using Gravity In Games and 2D Shadow Effects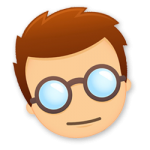 Today, Steven Johnson from Xibalba Studios shared his code for creating a custom 2D shadows shader example and Roaming Gamer's, Ed Maurina showed us how to simulate and use gravity in a games similar to the popular iOS and Android game, They Need To Be Fed 3.
Join Corona Geek After Dark
Tune in tomorrow night at 6pm Pacific ( 8pm Central / 9pm Eastern ) for Corona Geek After Dark #6 when we will discuss topics like general app development, forum questions, community insights, and more geekfoo. Last week we discussed passion versus profit, multiplayer game development, and a ton of other stuff.
Corona Geek Games July Challenge Winner!
Congratulations again to Huub van Vuren for being July's high score winner at Rise 1.0 with an amazing high score of 606! Huub has earned a $50 gift card for playing games. That's pretty cool. We'll announce a game for August on next week's Hangout. Thank you to everyone who participated in July's challenge. Check out the Corona Geek Facebook page for a full list of scores.
Rise 1.0 is available on both iOS and Android. Download it and have fun!
Replay Last Week's Show
Links For Today's Hangout
Learning Resources
Thank you for watching, listening, and following Corona Geek: