17 August 2015
Corona Geek #155 – 3D Printed Game Pieces and Using Gravity In Games – Part 2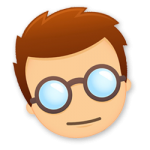 Today, we talked with special guest Todd Porter, CEO of BoardCraft, about making your app stand out using 3D printed game pieces.
BoardCraft is a multi-disciplined group of experienced AAA game developers that has worked with major players in the game industry such as EA, Atari, Sega, Microsoft, Epic and Ion Storm.
I ran into Todd at RTX2015 in Austin Texas and was immediately impressed with the NecroVirus board game the BoardCraft engine. Check out their NecroVirus Kickstarter campaign to bring the BoardCraft software to the board game community.
Also on the Hangout, Roaming Gamer's, Ed Maurina continued our gravity game discussion. Ed showed us how to set up our world using layers, how to enable multitouch, and how to capture key inputs on Windows and OS X for testing during game development. The code and graphics have been updated since last week, so be sure to download the updated source code.
Join Corona Geek After Dark
Tune in tomorrow night at 6pm Pacific ( 8pm Central / 9pm Eastern ) for Corona Geek After Dark #7 when we will discuss topics like general app development, forum questions, community insights, and more geekfoo. Last week we discussed multiplayer physics, push notifications, and our favorite game development podcasts, plus a ton of other stuff.
Replay Last Week's Show
Links For Today's Hangout
Learning Resources
Thank you for watching, listening, and following Corona Geek: