03 August 2015
Corona Geek #153 – Custom Shader Math and 2D Shadow Effects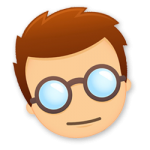 Today, Steven Johnson of Xibalba Studios led us through part 4 of our ongoing discussion on creating custom shader effects. During the Hangout Steven highlighted some of the exponential numerical issues surrounding shader math. We looked at a few visual representations of these "numerical issues" and talked about how to overcome hardware limitations to achieve device level precision. We also reviewed some new Corona Shader Playground examples and looked at a 2D Shader example that implemented multi-pass shader effects.
Xibalba Studios is the developer of MilitAnt™ an action-packed side-scrolling platform/shooter set in a world ruled by insects. A lone soldier ant must defend his home colony at all costs from a brutal invasion by the enemy bug nations. If you haven't already, play MilitAnt™ and see even more of Steven's handy work.
Join Corona Geek After Dark
Tune in tomorrow night at 6pm Pacific ( 8pm Central / 9pm Eastern ) for Corona Geek After Dark #5 when we will discuss topics like general app development, forum questions, community insights, and more. Last week we discussed selling premium support services, licensing characters to make games, stepping outside your comfort zone, and a ton of other stuff.
Corona Geek Games July Challenge Winner!
Congratulations to Huub van Vuren for being July's high score winner at Rise 1.0 with an amazing high score of 606! Huub has earned a $50 gift card for playing games. That's pretty cool. We'll announce a game for August on next week's Hangout. Thank you to everyone who participated in July's challenge. Check out the Corona Geek Facebook page for a full list of scores.
Rise 1.0 is available on both iOS and Android. Download it and have fun!
Replay Last Week's Show
Links Discussed in Today's Hangout
Learning Resources
Thank you for watching, listening, and following Corona Geek: