27 July 2015
Corona Geek #152 – Facebook Integration and Social Media Sharing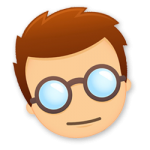 Today, Ed Maurina took us through the basics of social media integration using the Facebook plugin ( Check out the new Facebook v4 plugin as well ). We looked at logging in, requesting Facebook permissions, and posting updates to the user's timeline. We also discussed how to create an app id in the Facebook Developer portal.
Next week, Steven Johnson from Xibalba Studios will lead us through part 4 of our ongoing discussion on creating custom shaders. We will discuss using math to create pretty pictures (aka, shader math) and we will look at some new shader examples.
Join Corona Geek After Dark
Tune in tomorrow night at 6pm Pacific ( 8pm Central / 9pm Eastern ) for Corona Geek After Dark #4 when we will discuss topics like general app development, forum questions, community insights, and more. Last week we discussed Composer GUI, Kickstarter game development campaigns, and game publisher models.
Last Week To Play Rise 1.0 for July's Corona Geek Games Challenge!
For July we are playing Rise 1.0 by Vernon Coleman (aka, Novateur) for the chance to win a $50 gift card. To participate, share a picture of your highest Rise score on the Corona Geek Facebook page.
Rise 1.0 is available on both iOS and Android. The winner of this month's challenge will be announced next Monday, Aug 3rd. Good luck!
Replay Last Week's Show
Links Discussed in Today's Hangout
Learning Resources
Thank you for watching, listening, and following Corona Geek: