06 July 2015
Corona Geek #149 – Shader Concepts and Playground Examples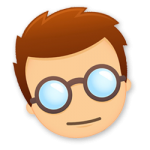 On today's Corona Geek Hangout, Steven Johnson from Xibalba Studios introduced us to shaders, what they are, and when we might use them. We even looked at several working shader playground examples to see the code in action.
Steven is well versed in this topic, so it was an opportunity for a shader newbie like myself to pick his brain. If you have heard of shaders since the introduction of Graphics 2.0, but have not been sure what they do, then this conversation will help shed some light on the topic.
If you missed last week's Hangout on creating motorized wheeled carts, be sure to watch the code walk through. We talked about using pivot joints to create complex structures and then applied torque and other physics forces to the cart to get some interesting effects.
Let's Play Alone for June's Corona Geek Games Challenge
June's Corona Geek Games Challenge winners are Luther Ayers and Jason Schroeder. Luther played One Dot One Target for a high score of 18 and Jason topped the charts at 5491 playing Alone. Each winner get's a $50 gift card for playing games! How cool is that!
June's challenge is over, but you can still download and play both games.
ALONE is available on both iOS and Android as a paid app.
One Dot One Target is available on both iOS or Android for free.
We'll announce the next Corona Geek Games Challenge for July on next week's Hangout. So be sure to follow CoronaGeek on at least one of your favorite social channels ( Facebook, Twitter, Google+ ) to see what game we will play.
Replay Last Week's Show
Hangout Resources
Learning Resources
Thank you for watching, listening, and following Corona Geek: