29 June 2015
Corona Geek #148 – Creating Motorized Wheeled Carts Using Pivot Joints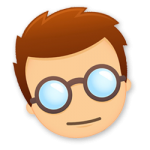 On today's Corona Geek Hangout we learned how to build a motorized wheeled cart using Corona's built-in physics engine and pivot joints. We explored why you should consider adding display objects to a group and how torque affects different parts of a wheeled physics simulation. We also explored ideas for using a wheeled cart in a game. Download the code from today's discussion to play with the examples.
If you missed last week's Hangout on creating rag doll characters, be sure to watch the code walk through. We talked about using pivot and touch joints to create complex structures that other objects and players can interact with.
Let's Play Alone for June's Corona Geek Games Challenge
Don't forget, this is the last week to submit your high score for this month's Corona Geek Games Challenge. We are playing Alone by Laser Dog Games for the chance to win a $50 gift card. ALONE is available on both iOS and Android as a paid app. Our you can play One Dot One Target on iOS or Android for free.
To participate, share a picture of your highest score on the Corona Geek Facebook page.
We'll announce the Corona Geek Game Challenge winner on July 6th. So be sure to follow CoronaGeek on at least one of your favorite social channels ( Facebook, Twitter, Google+ ) to find out who wins.
Replay Last Week's Show
Hangout Resources
Learning Resources
Thank you for watching, listening, and following Corona Geek: