20 April 2015
Corona Geek #138 – Hanging with DigiTen Studios and App Development Consulting Tips – Part 2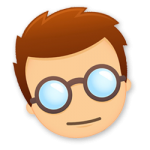 During last week's Hangout we had planned to continue development on our memory matching game, with a look at how to lay out game pieces (cards) in a grid pattern, but instead we answered community questions and the panel shared some great consulting tips for finding projects, working with clients, keeping records, and a lot more. 
In fact, we had so much fun with the topic, we've decided to continue the consulting discussion into this week.  Joining us on the panel was Daniel Bittencourt of DigiTen Studios. Daniel discussed the studio's new hit iOS game, Dig a Way. Daniel shared lots of insights into how they approach game design and we even got to see one of their sprite sheets in all it's animated glory.
If you haven't played the game yet, download and play a few levels to experience their genius. Dig a Way is an amazingly well done animated puzzle game that sports lots of fine details and feels very much like playing a cartoon. Thanks to Daniel and Davi for being on the Hangout panel.
Next week we'll be adding onto our memory matching game, so be sure to join us for that Hangout.
April's Geek Games Game – Let's Play!
For April we are playing Bounce by Ketchapp. Bounce is a cloud jumper with one touch input and randomized obstacles. The scoring for this one might be pretty low, but the high score winner takes all. Download Bounce for iOS or Android.
Submit your high score before the May 4th Hangout for a chance to win a $50 gift card. Good luck!
Replay Last Week's Show
App Coding Resources
Thank you for watching, listening, and following Corona Geek: