30 March 2015
Corona Geek #135 – Game Design Part 7 – Particle Effect Enhancements, Composer Scenes, and Audio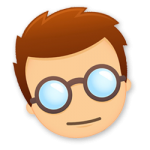 During last week's Hangout we swapped out our particle effects library, added code to track player progress, and add a HUD for scoring and speed.
This week we added a few more particle effect enhancements, dropped in code to support Composer scenes, and made sure that our audio worked. The game looks great and with these final enhancements we have officially reached the end of the endless runner game development series.
From here you can download the source code to explore how the different pieces of the app work and tweak the code to make it your own. If you didn't tune in for the previous Hangouts, be sure to watch Hangout 129 through 134 for details on how the endless runner game works.
Next week we'll start working on a new memory matching game where ultimately we'll learn how to generate display objects in a grid, randomize and select game pieces, and much more. Be sure to look for the code from those Hangouts.
March's Geek Game – Let's Play
In the meantime, why not play some games for a chance to win a $50 gift card? This month's game is Zig Zag Boom, which is also the game we've been breaking down for our endless runner game development series. To compete in this month's Corona Geek Games, the rules are simple. Play the game for a high score, then share a photo / screenshot of your score on the Corona Geek Facebook wall for a chance to win. Download Zig Zag Boom for iOS or Zig Zag Boom for Android now and start playing. March's winner will be announced on Monday, April 6th. Good luck!
Replay Last Week's Show
App Coding Resources
App Marketing Resources
Thank you for watching, listening, and following Corona Geek: