02 December 2015
Hangout Highlights – Zombie Killing Vector Math – Part 1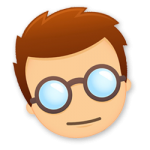 Last week on Corona Geek Hangout 169, we continued develop on our top down desktop shooter game with a look how to use vector math for aiming and calculating the magnitude of our zombie killing arrows. We also looked at a refined version of our simple pathfinding code.
If you missed the Hangout, here are clips to help you catch up. Watch the entire conversation, or just the parts that interest you most.
Part 1 – Social Media Marketing Hacks
Part 2 – OpenResty Caching Issues
Part 3 – Dynamic Animation Speeds
Part 4 – Refined Simple Pathfinding
Part 5 – Aiming Weapons
Part 6 – Dispatching Events
Part 7 – Handling Noisy Mouse Events
Part 8 – Physics Bodies on Isometric Game Art
Also, be sure to catch this week's Hangout on zombie killing vector math – part 2.
Thank you for watching, listening, and following Corona Geek: