04 November 2015
Hangout Highlights – Using Third Party Assets In Desktop Games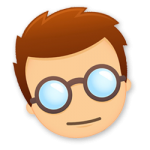 Last week on Corona Geek Hangout 165, we continued our desktop game development series by adding a player, spawning enemies, and adding sprite animations to a top down shooter game. We also looked at using third party art in our game and how that art affected our overall game design and user input strategy.
If you missed the Hangout, here are clips to help you catch up. Watch the entire conversation, or just the parts that interest you most.
Part 1 – Community Announcements – Part 1
Part 2 – Community Announcements – Part 2
Part 3 – Top Down Shooter Game Overview
Part 4 – What is a reticle?
Part 5 – Aiming Weapons
Part 6 – Using Texture Packer
Part 7 – Source Code Overview
Also, be sure to catch this week's Hangout on creating desktop animation using sprite sheets.
Thank you for watching, listening, and following Corona Geek: