02 November 2015
Corona Geek #166 – Sequencing Desktop Game Animations
On today's Corona Geek Hangout we continued develop on our top down shooter desktop game with a look at how to turn static images into moving animated sequences of images. We implemented animation sequences for our player's standing, jumping, walking, and fighting states.
Sequencing animations can by hand can be time consuming. For comparison, we looked at a simple animation example where the individual image were manually ordered. Then we looked at a complex example with a sprite sheet that included over 300 individual images. Those images were ordered using a "sprite maker" script, which works with the third party art asset pack we are using to develop our desktop game.
As always, you can download the source code for the demo.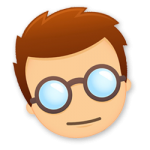 Learning Resources
Want Project Help?
Thank you for watching, listening, and following Corona Geek: