21 October 2015
Hangout Highlights – Using Keyboard and Mouse For Desktop Game Development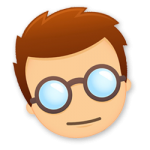 Last week on Corona Geek Hangout 163, we began a brand new game development series focused on creating desktop games using keyboard, mouse, and eventually game controller inputs. We discussed the various similarities and differences between mouse and keyboard inputs and how to remap inputs to create a unified user experience.
If you missed the Hangout, here are clips to help you catch up. Watch the entire conversation, or just the parts that interest you most.
Part 1 – Desktop Game Development Introduction
Part 2 – App Monetization
Part 3 – Desktop Game Input Overview
Part 4 – Desktop Game Development API Review
Part 5 – Desktop Game Development Demo Overview
Part 6 – Mouse and Keyboard Inputs
Part 7 – Desktop Game Develop Demo Code
Also, be sure to catch this week's Hangout on making project decisions before starting your desktop game development.
Thank you for watching, listening, and following Corona Geek: