30 September 2015
Hangout Highlights – Turrets, Homing Missiles, and Decoys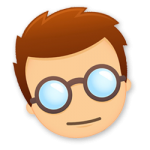 Last week on Corona Geek Hangout 160, we continued development on our "Monsters Need Coins" game with a look at an isolated code example for creating homing missiles. Ed Maurina also showed us how to create turrets, track moving targets, and add player decoys to the game.
If you missed the Hangout, here are clips to help you catch up. Watch the entire conversation, or just the parts that interest you most.
Part 1 – Community Announcements
Part 2 – iOS 9 Ad Blockers
Part 3 – Implementing Decoys
Part 4 – Sample Code Overview
Part 5 – Creating Turrets
Part 6 – Tracking Moving Objects
Part 7 – Creating Homing Missiles
Also, be sure to catch this week's Hangout with Dean Murphy, developer of Crystal, a popular iOS 9 ad blocker.
Thank you for watching, listening, and following Corona Geek: