16 September 2015
Hangout Highlights – Invisible Game Pieces, Game Testing, and Auto-Generating Levels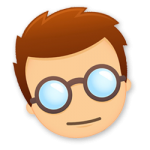 Last week on Corona Geek Hangout 158, we continued development on our "Monsters Need Coins" game. Ed Maurina walked us through code for creating platforms, monsters, spikes, and coins. We also looked at code for reloading levels when the player runs into spikes.
If you missed the Hangout, here are clips to help you catch up. Watch the entire conversation, or just the parts that interest you most.
Part 1 – Community Announcements
Part 2 – Plugins and Community Questions
Part 3 – Game Updates Overview
Part 4 – Building In Game Testing
Part 5 – Building Game Objects
Part 6 – Invisible Game Pieces
Part 7 – Auto-Generating Levels
Also, be sure to catch this week's Hangout where we looked at adding turrets to games. We covered different turret types, vector math, and heat seeking bullets.
Thank you for watching, listening, and following Corona Geek: