11 November 2015
Hangout Highlights – Creating Desktop Sprite Animations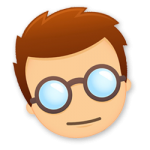 Last week on Corona Geek Hangout 166, we continued develop on our top down shooter desktop game with a look at how to turn static images into moving animated sprite sequences by hand and using an automated "sprite maker" script. We implemented animation sequences for our player's standing, jumping, walking, and fighting states.
If you missed the Hangout, here are clips to help you catch up. Watch the entire conversation, or just the parts that interest you most.
Part 1 – Community Announcements – Part 1
Part 2 – Community Announcements – Part 2
Part 3 – Top Down Shooter Game Overview
Part 4 – Tiled Backgrounds
Part 5 – Manually Sequencing Sprite Animations
Part 6 – Using a Sprite Maker Script
Part 7 – Adding a Frame Counter
Part 8 – Managing World Layers
Also, be sure to catch this week's Hangout on creating cameras in desktop games.
Thank you for watching, listening, and following Corona Geek: