29 February 2016
Corona Geek #181 – Creating Destroyable Game Environments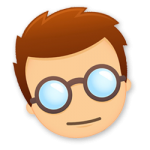 On today's Corona Geek, Ed Maurina answered a recent forum question on how to create destroyable game environments. Ed demonstrated three possible solutions with varying degrees of sophistication. The panelist also had some great ideas to share around using shaders, and even excluding use of  the physics engine all together.
Download the source code for today's demo.
Ed Maurina is getting ready to close the door on beta testers for his new tool to automatically generate common types of starter game templates. Don't get left out, sign up now to be a beta tester and help shape a development tool that will benefit the whole community.
Show Notes:
Panel Guests:
Promote Your Apps:
Let's Meet Face-to-Face:
Thank you for watching, listening, and following Corona Geek: