13 July 2015
Corona Geek #150 – Custom Vertex Shader Effects and More Playground Examples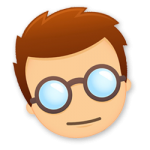 On today's Corona Geek Hangout, Steven Johnson from Xibalba Studios introduced us to vertex shaders as part 2 of our introduction the topic of creating and working with custom shader effects. We looked at several working shader playground examples and we even learned a tip for using wireframe mode with display.setDrawMode to see the points of a polygon in a vertex shader example.
Corona comes with a bunch of built in shader effects, but being able to create your own custom shader effects is extremely powerful. Combine that with physics and particle effects and you have the potential for some awesome special effects.
If you missed last week's Hangout where we got an introduction to shader concepts, be sure to watch the code walk through. Shaders is a huge topic, but last week's discussion and this week's Hangout hopefully give you some insights into what's possible using shaders.
Let's Play Rise 1.0 for July's Corona Geek Games Challenge
June's Corona Geek Games Challenge winners were Luther Ayers and Jason Schroeder. Each winner received a $50 gift card for playing games! How cool is that!?
For July we are playing Rise 1.0 by Vernon Coleman (aka, Novateur). To participate, share a picture of your highest Rise score on the Corona Geek Facebook page.
Rise 1.0 is available on both iOS and Android. Good luck!
Replay Last Week's Show
Hangout Resources
Learning Resources
Thank you for watching, listening, and following Corona Geek: