04 May 2015
Corona Geek #140 – Developing a Non-Game App and Memory Matching Game Logic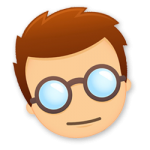 During last week's Hangout we looked at how to lay out game pieces in a grid pattern. We also discussed Apple Watch and where the technology might be headed in the next 12 to 18 months.
This week we added logic to our game to make our code smart enough to keep track of which cards have matching images and which don't. This is the last Hangout covering memory matching game development. If you haven't already, download the code to see how it all came together.
Also, joining us on the Hangout panel was Richard Brooke, developer of TaskPad+, a non-game business app built with Corona SDK that's helps you stay organized and stay cloud synchronized across devices. TaskPad+ is available now for iOS with Android coming out soon.
Richard shared his experience building a productivity app using Corona SDK and Coronium. He also told us if he would do it again and what issues he ran into publishing for Android.
April's Corona Geek Games Winner!
In April we played Bounce by Ketchapp for the chance to win a $50 gift card. Bounce is a cloud jumper with one touch input and randomized obstacles.
Congratulations to Shane Ayers who shared a high score of 45, which is an amazing score considering the challenging nature of Bounce. Great job Shane!! You are this month's champion.
Let's Play Boom Dot for May!
For May we're playing Boom Dot, which was suggested by Ed Maurina at Roaming Gamer.
Boom Dot is available in the Apple Store, Google Play Store, and Amazon App Store.
Submit your high score before the June 1st Hangout for a chance to win a $50 gift card. Good luck!
Replay Last Week's Show
App Coding Resources
Thank you for watching, listening, and following Corona Geek: