27 April 2015
Corona Geek #139 – Creating Grid Patterns in a Memory Matching Game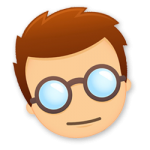 During last week's Hangout we hung out with Daniel and Davi from DigiTen to discuss their approach to game design. Daniel shared some great insights into how they collaborate between different countries and we even got to see one of their sprite sheets in all it's animated glory.
If you haven't played their game, Dig a Way, download and play a few levels to experience their genius. Dig a Way is an amazingly well done animated puzzle game that sports lots of fine details and feels very much like playing a cartoon.
This week we returned to the memory matching game development series we started in Hangout #136. Since we've already covered creating game cards and card flipping in the previous Hangout, we organized game pieces into a grid pattern this time.
April's Geek Games Game – Let's Play!
This is the last week to post your scores for April. We are playing Bounce by Ketchapp. Bounce is a cloud jumper with one touch input and randomized obstacles. The scoring for this one might be pretty low, but the high score winner takes all. Download Bounce for iOS or Android.
Submit your high score before the May 4th Hangout for a chance to win a $50 gift card. Good luck!
Replay Last Week's Show
App Coding Resources
Thank you for watching, listening, and following Corona Geek: