02 February 2015
Corona Geek #127 – Adding A Progress Ring Module and Color Picker To Apps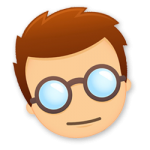 During last week's Hangout we continued our Composer Library discussion with a look at three ways to share data between scenes, how to store data long term for access between app uses, and how to add fields to a locally stored settings file without losing the original values in the file.
This week we took a break from discussing Composer to talk with Jason Schroeder about his excellent Progress Ring module that let's you add a completely custom progress ring to your games and apps with just one line of code. Jason shared some behind the scenes technical tips and tricks he's used to accomplish his goals and even overcome some development challenges. We also looked at Jason's Color Picker module for adding a color picker with an alpha channel to your apps.
Next week we'll continue the Composer discussion with a look at creating custom Composer transitions and we'll revisit a few of our earlier conversation to cover some development house keeping items.
Congratulations to January's Geek Games Winner
Congratulations to Greg Pugh at GP Animations for winning January's Geek Games. Last month we played Chip Chain on iOS and Android for the chance to win a $50 gift card. The rules were simple. Match chips in under 2 minutes, then post a photo of your high score on the Corona Geek Facebook wall for a chance to win. Greg did just that and earned himself a $50 gift card. Who says playing games doesn't pay off.
Also thanks to Dan Williams, Noah Malewicz, Tyler McGraw, and others who tried hard to knock Greg off his winning thrown. Better luck next time gang 🙂
We'll announce February's Geek Game challenge later this week. So stay tuned.
Want to suggest a game?
The game can be yours or someone else's. Games that play for high score on iOS and Android work best. If you have a recommendation, leave it in the comments below.
Replay Last Week's Show
Resources
Thank you for watching, listening, and following Corona Geek: