23 April 2013
Staff Conversation: Expansion File Support In Corona SDK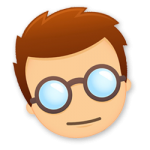 In this third edition of our new weekly Staff Conversations segment, Corona Labs Core Engineer, Danny Chan talks about expansion file support for Android and how as of Daily Build 1082 Corona SDK makes it easier to publish Android apps on Google Play with APKs larger than 50MB.
If you missed the very first Staff Conversations video, be sure to watch Albert Yale's talk about Ray Casting.
We hope you enjoy the new segments. If you have topic suggestions for upcoming Staff Conversations, be sure to leave them in the Corona Geek forum.
Thanks for watching!
Subscribe