07 May 2013
Staff Conversation #5: Graphics 2.0 Demo
Note: Graphics 2.0 is now in public beta for all Corona SDK Pro and Enterprise subscribers.
---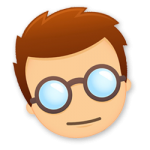 During today's Staff Conversations hangout, Walter Luh demos some of the new 3D-like effects that will be possible as part of Corona SDK's Graphics 2.0. As Walter explains, these types of effects are possible without a Z-axis, which helps to avoid unnecessary confusion for developers who want to include 3D-style animations in an app.
We hope you enjoy the new segments. If you have topic suggestions for upcoming Staff Conversations, be sure to leave them in the Corona Geek forum.
Thanks for watching!
Subscribe