12 February 2014
Geek Recap: Code, Books, Meters, and Belly Dancing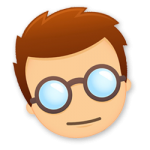 A lot of great things were announced on last week's Corona Geek. That's why we've broken the Hangout into bite sized nuggets so you won't miss a thing. Whether you're interested in Corona SDK code snippets, books on how to make an app, tools for app optimization, creative app monetization strategies, room painting apps, or belly dancing apps, these video snippets have got you covered.
Corona SDK Code Snippets
Sergey Lerg walked us through some extremely valuable Corona snippets from his personal code library. He also made his Corona code available on GitHub, so be sure to add them to your developer toolbox.

Lifetime Updates For Corona SDK Books
Dr. Burton announced that his Corona books have been updated to include information on Graphics 2.0. If you're looking for Corona learning materials that are constantly being updated then you'll want to check out Dr. Burton's collection of excellent Corona books.

Super Meter Gets Updated
Ed Maurina updated his Super Meter tool to support Graphics 2.0, screen shots, and a wealth of app performance metrics.

App Monetization Strategies
Greg Pugh has added physical goods to his app monetization strategy. His new collection of children's book apps include options to buy stickers, posters, hand illustrated characters, and autographed books.

Tap To Paint Rooms
Jen Looper's Roomalyzer app started out as a Graphics 2.0 contest winner and now Jen's turning the app into a full blown room painting app.

Build Custom Video Training Sessions
Create your own custom video training classes to learn the art of belly dancing with Jen Looper's, The Belly App.

Thank you for listening to and following Corona Geek: