05 August 2015
Hangout Highlights – Social Sharing Using The Facebook Plugin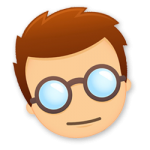 Last week on Corona Geek Hangout 152, Ed Maurina took us through the basics of social media integration using the Facebook plugin. We looked at logging in, requesting Facebook permissions, and posting updates to the user's timeline. We also discussed briefly, how to create a Facebook app with a highlight on the differences between website apps, and mobile apps.
If you missed the Hangout, here are clips to help you catch up. Watch the entire conversation, or just the parts that interest you most.
Part 1 – Community Announcements
Part 2 – Social Sharing Options
Part 3 – Twitter Plugin Talk
Part 4 – Social Sharing Sample Code Overview
Part 5 – Facebook Social Sharing
Part 6 – Facebook App Setup Overview
Also, be sure to catch this week's Hangout where we talked about custom shader math issues.
Thank you for watching, listening, and following Corona Geek: