29 July 2015
Hangout Highlights – Social Sharing Using the New Twitter Plugin and Creating Glass Half Full Custom Shader Effects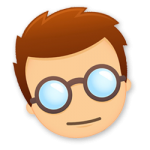 Last week on Corona Geek Hangout 151, Jason Schroeder showed us how his new Twitter plugin works. Jason showed off his demo app to help visualize both the raw power of the Twitter API calls along with the convenience methods Jason created to make working with Twitter simple. Also, Steven Johnson from Xibalba Studios showed an example of a custom shader effect that dynamically fills a glass with fluid as you move a slider.
If you missed the Hangout, here are clips to help you catch up. Watch the entire conversation, or just the parts that interest you most.
Part 1 – Community Announcements
Part 2 – Twitter Plugin Demo
Part 3 – Twitter Plugin Demo Continued
Part 4 – Custom Shader Effects Recap
Part 5 – Coordinate Systems
Part 6 – Glass Half Full Shader Demo
Part 7 – Conditional Shader Code
Part 8 – Custom Shader Cookbook Talk
Also, be sure to catch this week's Hangout where we talked about using the Facebook plugin for social sharing.
Thank you for watching, listening, and following Corona Geek: