25 November 2015
Hangout Highlights – Simple Pathfinding, Timing Animation Sequences, and Team Collaboration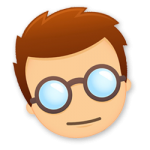 Last week on Corona Geek Hangout 168, we continued develop on our top down desktop shooter game with a look at implementing simple pathfinding, timing walk animation sequences, and considering the challenging parts of collaborating on a project with other team members.
If you missed the Hangout, here are clips to help you catch up. Watch the entire conversation, or just the parts that interest you most.
Part 1 – Picture Perfect Memory Game Overview
Part 2 – Using Coins Versus In-App-Purchase
Part 3 – Multiplayer Apps Using Coronium
Part 4 – Splitting Revenue Among Team Members
Part 5 – Simple Pathfinding Overview
Part 6 – Simple Pathfinding Code Review
Part 7 – Timing Enemy Walk Animations
Also, be sure to catch this week's Hangout on using refined simple pathfinding and firing weapons in desktop games.
Thank you for watching, listening, and following Corona Geek: