14 October 2015
Hangout Highlights – Rapid Level Design Using A Visual Editor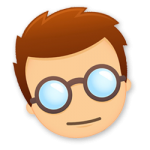 Last week on Corona Geek Hangout 162, we wrapped up our "Monsters Need Coins", game development series with a look at how to create a self-contained visual editor to quickly design game levels. Ed Maurina walked us through the editor's user interface, showed us how to go from an 8×8 grid to a working game level in less than a minute, and walked us through the roughly 1000 lines of code used to create the editor.
If you missed the Hangout, here are clips to help you catch up. Watch the entire conversation, or just the parts that interest you most.
Part 1 – Community Announcements
Part 2 – Visual Level Editor Use Case
Part 3 – Visual Editor Overview
Part 4 – Editor Code Review
Part 5 – Editor Code Details
Part 6 – Visual Editor Wrap Up
Also, be sure to catch this week's Hangout on creating desktop games with controls.
Thank you for watching, listening, and following Corona Geek: