22 May 2013
Hangout Highlights: Memory Management Tips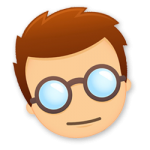 During Monday's Hangout Ed Maurina showed off a sample app he created to demonstrate how device memory is affected when objects are set to nil at various stages of Storyboard development. His app shows memory usage in an empty scene, with objects nilled or not, object listeners nilled or not, etc. You can download the code from his Roaming Gamer website. Thanks Ed!
Watch the full Hangout for more geek fun.
Thank you for watching, we'll see you on next week's Corona Geek hangout!
Remember To Subscribe