11 April 2013
Hangout Highlights: Interview with Ben Wong of Climate Clock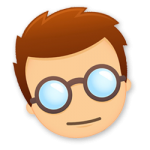 During last Monday's Corona Geek Hangout, Ben Wong chatted with us on the development of Climate Clock, a #1 weather app in the App Store. The original conversation was an hour long, so we've broken it up into pieces for your convenience. Jump to the portion of the conversation that interests you most and enjoy!
Here are a handful of interesting video snippets from the interview:
If you'd like to hear more of the conversation, watch the Corona Geek hangout.
Listen and Rate