02 September 2015
Hangout Highlights – Implementing Levels In Games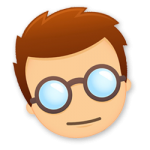 Last week on Corona Geek Hangout 156, we continued our "Using Gravity In Games Series". Ed Maurina showed how to implement levels into our game. With even a simple understanding of the level file, you can create hundreds of completely custom levels.
Download the project source code to follow along with the conversation.
If you missed the Hangout, here are clips to help you catch up. Watch the entire conversation, or just the parts that interest you most.
Part 1 – Community Announcements
Part 2 – Level Building Overview
Part 3 – Turning It On and Off Again
Part 4 – Level Building Code
Part 5 – Positioning Coins
Part 6 – Player Positioning
Part 7 – Tweaking Level Files
Part 8 – Grids vs Dynamic Cameras
Part 9 – Recap
Also, be sure to catch this week's Hangout where we talked with Rob and Simon from Laser Dog about designing and launching HoPiKo. The interview is full of great insights from a two person game studio whose Alone game was chosen "App Store Best 2014" by Apple.
Thank you for watching, listening, and following Corona Geek: