29 April 2015
Hangout Highlights – Game Design and Consulting Tips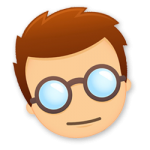 Last week on Corona Geek Hangout 138, we talked with Dig a Way developer Daniel Bittencourt about DigiTen's approach game design. We also continued our panel discussion on mobile app consulting.
If you're thinking about becoming a consultant, watch the second half of the Hangout. The panel shared tips for working on projects and handling those awkward moments where you have to actually fire a client.
Here are clips from Hangout #138. Watch the entire Hangout, or just the pieces that interest you.
Part 1 – Community Announcements
Here's what's happened while your were gone.

Part 2 – Getting Featured by Apple
Daniel talks about how Dig a Way got featured by Apple.

Part 3 – Adjusting Your Monetization Strategy
Daniel talks about how they are optimizing Dig a Way's monetization.

Part 4 – Level Design
Daniel talks about DigiTen's approach to level design.

Part 5 – Consulting Tips – Part 1
The panel talks about balancing communication time with clients.

Part 6 – Consulting Tips – Part 2
The panel talks about taking project that are outside your skill set.

Part 7 – Consulting Tips – Part 3
The panel shares tips for firing clients.

Remember, each week we are adding new code to our memory matching game as part of an ongoing game development series. This week we added code to organize our game pieces into a grid pattern. Download the project code an follow along with us next Monday at 12pm PT.
Thank you for watching, listening, and following Corona Geek: